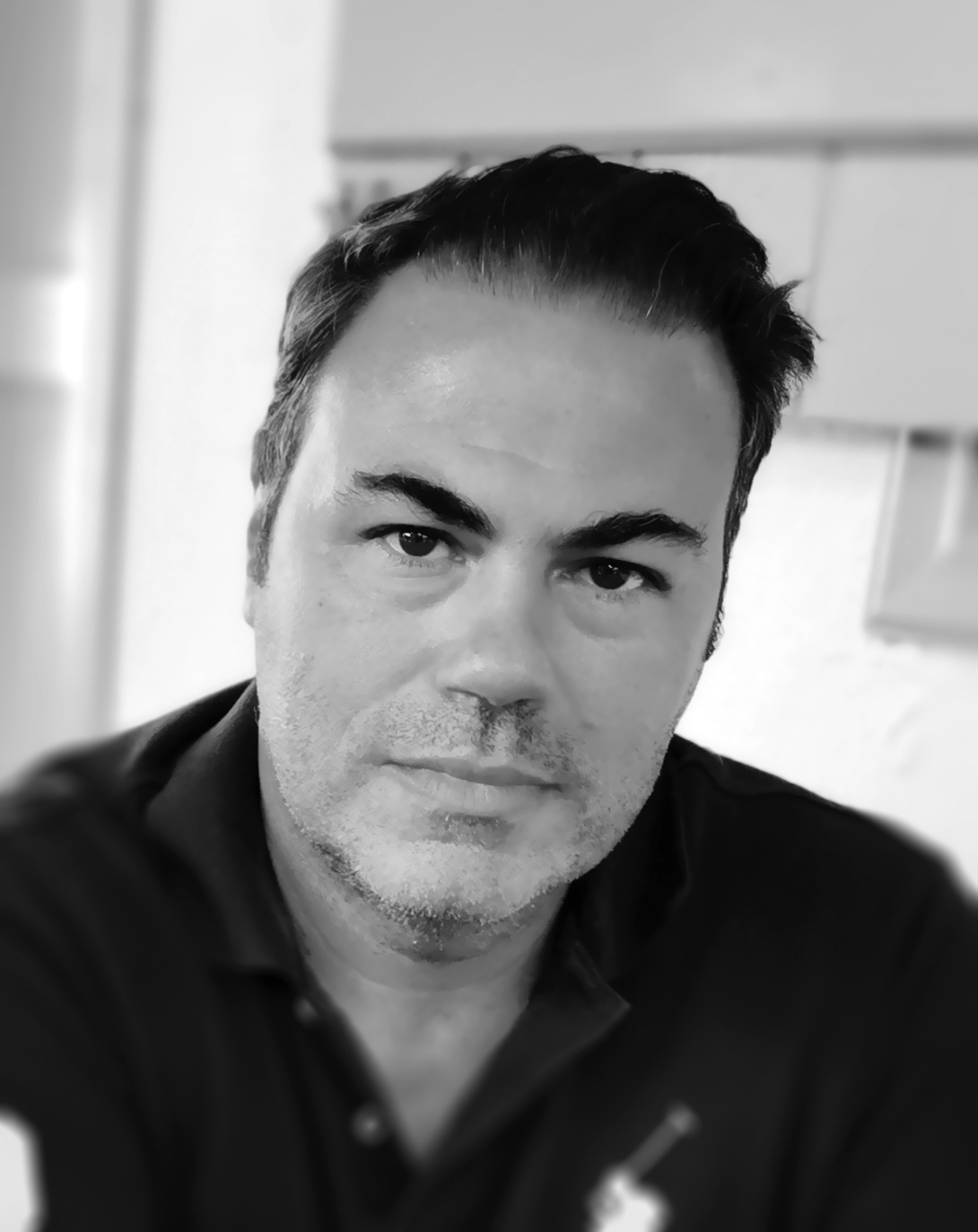 PhD Assistant Professor.  (CV)
He is a graduate of the Department of Graphic Design 1996 of Technological Institute of Athens. He gained his Master of Arts in Visual Communication in B.I.A.D Birmingham Institute of Art and Design in England 1998, and was awarded a PhD title in Research Design B.I.A.D. 2006. He worked as research Associate in the department of Graphic Design since 2001 and appointed to the same department in 2009 as Assistant Professor in Multimedia Graphic Design. 
He is the Director of Graphic Design sector in the Graphic and Visual Communication department over the last 5 consecutive years, and supervised more than 50 graduates to date. He is a principal founding member of the Research, Design, Interior Architecture and Audiovisual Research Laboratory of the School of Applied Arts and Culture, as well as the Postgraduate Program (MA) in Intelligent Packaging: New Marketing and Technology 2018.
He is supervising (2) doctoral candidates and at least (6) as secondary supervisor.  He is in charge and the creator of the Multimedia Graphic Design Lab (2006) in the Graphic Design and Visual Communication department. He has participated in scientific conferences as a speaker and has published papers in conference proceedings. Specializing in web design and smart devises applications UI/UX design.