25 May

Awards for students from the Department of Graphic Design for the poster competition "International Andros Festival"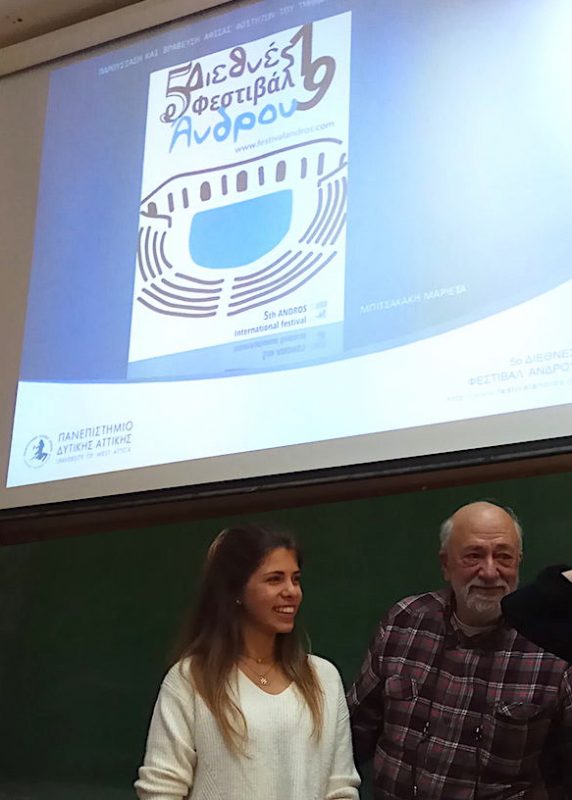 In a ceremony on Tuesday 14.05.2019, Pantelis Voulgaris, film director and President of the International Andros Festival 2019, presented the Awards of the competition for the poster & visual communication of the Festival to the students of the workshop "Illustration and Graphic Communication", supervised by professor Anastasia Tsotsou and tutor Sophoclis Dacos.
The 1st prize was awarded to Marietta Bitsaki, whose artwork shall be used for the promotion of the Andros Festival 2019, in posters, banners, catalogues and other related communication.
Four more students, Anastasios Manariotis, Ilianna Anagnostou-Chadjiyannou, Panagiotis Mitrousis and Konstantinos Kazakos, merited distinction and their work will be on promotional cards to be distributed during the Festival.
After the event, the renown film director had a very interesting and highly educational conversation with the students and professors who attended the award ceremony.
Marietta Bitsaki, the creator, and Pantelis Voulgaris in front of the 1st prize poster.