30 Nov

Submission of papers in the international scientific journal Nanomaterials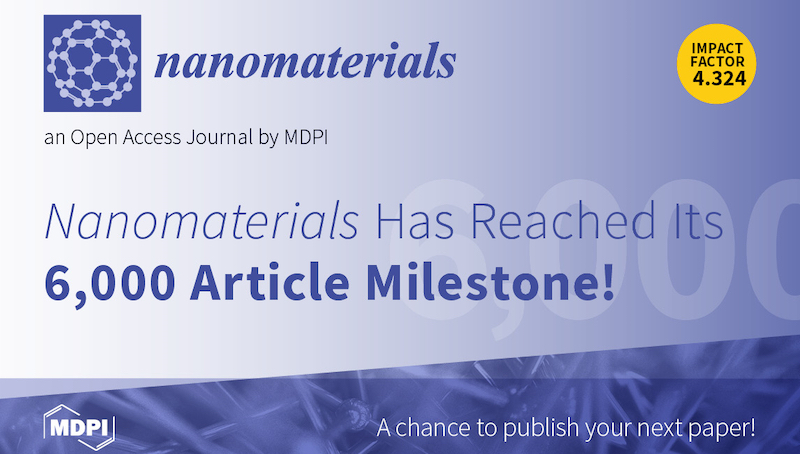 PARTICIPATION OF THE UNIVERSITY OF WEST ATTICA IN THE EDITORIAL COMMITTEE OF SPECIAL ISSUE OF THE INTERNATIONAL SCIENTIFIC JOURNAL "NANOMATERIALS" (ISSN 2079-4991, IF 4.324) – OPEN INVITATION
Dear colleagues
The journal Nanomaterials (ISSN 2079-4991, IF 4.324) (http://www.mdpi.com/journal/nanomaterials) is currently running a Special Issue entitled
"Conductive Ink Based Nanocomposites for Advanced Printing Applications" 
(https://www.mdpi.com/journal/nanomaterials/special_issues/conductive_ink_nano).  
As the Guest Editor, I would like to invite you to participate in our Special Issue.
The deadline for manuscript submissions is 30 June 2021. You could submit your paper right now, or any time before the deadline. Submitted papers should not be under consideration for publication
elsewhere. Please note that all manuscripts undergo a rigorous reviewing process and decisions are based on the recommendations of independent reviewers. 
Nanomaterials is fully open access. Open access (unlimited and free access by readers) increases publicity
and promotes more frequent citations, as indicated by several studies. Open access is supported by the authors and their institutes.
For further details on the submission process, please see the instructions for authors at the journal website (http://www.mdpi.com/journal/nanomaterials/instructions).  
I would appreciate hearing from you in the next few weeks whether you would be willing to submit a contribution.
Dr. Vassiliki Belessi 
Department of Graphic Design and Visual Communication 
Graphic Arts Technology Study Direction 
University of West Attica 
Athens, Greece